Singer says black people have often told him he's 'just passing as white' and reveals that his mother was asked if she had any 'black blood' when he was born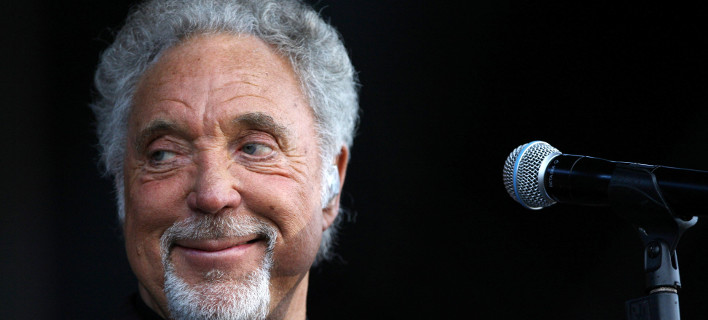 3 November 2015
Tags:free music search, music the music, live music, music videos
---
Sir Tom Jones has revealed that he plans to have a DNA test to find out if he has black ancestry.
The 75-year-old singer said he was often mistaken for being black, partly because people made an assumption when they heard his baritone voice but partly because of his thick, curly hair.
He said that as a result, he had decided he wanted to find out more about his heritage.
"A lot of people still think I'm black," he said in an interview.
"When I first came to America, people who had heard me sing on the radiowould be surprised that I was white when they saw me. Because of my hair, a lot of black people still tell me I'm just passing as white."
Sir Tom told The Times Magazine that when he was born, his mother was asked if she had any "black blood".
He added: "My mother came out in big dark patches all over her body. They asked if she had any black blood and she said she didn't know. I'm going to get my DNA tested. I want to find out."
Sir Tom was born in Pontypridd, South Wales, to a traditional coal-mining family.
His mother Freda was of Welsh and English ancestry and his father was of English descent.
He had thick, black curly hair until it turned white.
Many companies that offer private genetic tests claim they can identify whether people are related to famous historical figures or have DNA from specific racial groups.
The tests cost £30 and £300 and are said to look at the ancestral lineages that contribute to the make-up of an individual's DNA.
Tags:free music search, music the music, live music, music videos
---
Music see also….
Rihanna In Talks With Samsung for Tour Sponsorship
31 October 2015
As details continue to slowly trickle out about Rihanna's highly anticipated eighth studio album Anti,….read more
---
'The Voice' Recap: Rihanna Continues to Push Artists to New Heights
28 October 2015
The Knockouts continued on The Voice tonight, with more artists advancing to the Live Playoffs as….read more
---
Justin Bieber Performs 'What Do You Mean?' at the 2015 MTV EMAs(Video)
26 October 2015
Flanked by dancers dressed in white, a red-clad Justin Bieberentertained the crowd at the 2015 MTV EMAs….read more
---
Adele Confused With Beyoncé by British Radio Host
24 October 2015
Adele made sure everyone remembered her name Friday (Oct. 23) with "Hello,"her first new single in….read more
---
Lady Gaga's 5 Best Lines in Episode 3 of 'American Horror Story: Hotel'
22 October 2015
The third episode of American Horror Story Hotel: Hotel — "Mommy" — explored, among many things,….read more