19 June 2015
A tweet on Billboard was enough to beat the news.
The famous musical site made a tweet about Taylor Swift and Justin Bieber replied directly that he wanted to work with her again!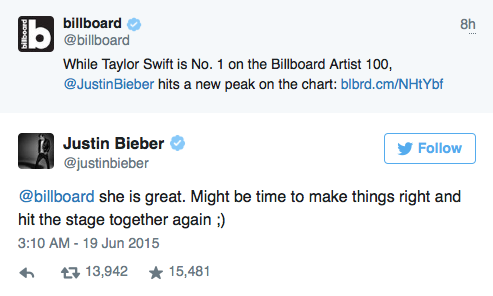 Of course immediately became RT by thousands of people and they all now expect this cooperation.
It will not be the first time the two superstars of pop were together.
Source: mad.tv