Russian president rejects allegations of gangsterism from the likes of Marco Rubio: 'How can I be a gangster if I worked for the KGB?'
28 September 2015
Tags:news, business news financial news, australian news, live news
---
Vladimir Putin has strengthened his support for the Syrian president, Bashar al-Assad, dismissing evidence of widespread atrocities as enemy "propaganda" hours before a high-stakes US-Russian summit in which Assad's fate is likely to be the most contentious issue.
In a wide-ranging interview with the CBS programme 60 Minutes, the Russian president offered some conciliatory language, praising America for its "creativity and open-mindedness". He shrugged off descriptions of him as a gangster, asking "How can I be a gangster if I worked for the KGB?"
But it was Putin's remarks on Syria that carried the most significance: he will be meeting Barack Obama at the UN general assembly on Monday for talks about the international response to the Syrian war and the global humanitarian crisis it has triggered. His remarks come weeks after he deployed warplanes and an estimated 1,700 troops to western Syria to help prop up the Assad regime in the name of fighting of Islamic State and other terrorism groups.
In the interview aired on Sunday, however, Putin flatly rejected the evidence of war crimes by the Assad regime. The former KGB officer said: "Speaking in a professional language of intelligence services, I can tell you that this kind of assessment is an 'active measure' by enemies of Assad. It is anti-Syrian propaganda.
"We support the legitimate government of Syria," Putin said. "And there is no other solution to the Syrian crisis than strengthening the effective government structures and rendering them help in fighting terrorism – but at the same time urging them to engage in positive dialogue with the rational opposition and conduct reform."
He said that the Russian troops currently in Syria were not there to conduct combat operations, but he did not rule out that happening in the future.
"Russia will not participate in any troop operations in the territory of Syria or in any other states. Well, at least we don't plan on it right now," Putin said. "But we are considering intensifying our work with both President Assad and with our partners in other countries."
Iran's president Hassan Rouhani said on Sunday evening that his country's outlook was close to the Russians'. Tehran was willing to work with other countries in Syria but only if their priority was to fight terrorism, not change the regime in Damascus, he said.
"This doesn't mean the Syrian government is not in need of reform," Rouhani said. "But if a government says it simultaneously wants to fight terrorism and change the government in Damascus, it will be a futile effort."
Russian actions in Syria have exacerbated the dilemma in Washington and allied capitals over what to do about the Syrian conflict. Despite the United States' denunciation of the regime's atrocities, it has not been prepared to confront Assad with military force. Costly efforts to support moderate rebel groups have resulted in only four or five US-backed armed guerrillas on Syrian territory. A former top aide to Obama on Middle East argued on Sunday that in the absence of realistic means to oust Assad, it was better to enter negotiations without demanding Assad's departure as a precondition.
"There may have been a time when it seemed that violence – an insurgency to overthrow the Assad dictatorship – was worth the lives it would cost in an attempt to produce better and more humane governance in Syria. That time has long past," Philip Gordon wrote in Politico Magazine.
Instead, Gordon suggested the US explore the potential of local and regional ceasefires. Iran and Turkey have recently helped rebels and the regime agree to a precarious ceasefire around the city of Idlib, which an regime undertaking not to carry out aerial bombing.
In other remarks in his 60 Minutes interview, Putin offered some rare praise for Americans and in particular for their creativity: "Creativity when it comes to tackling your problems. Their openness, openness and open-mindedness. Because it allows them to unleash the inner potential of their people. And thanks to that, America has attained such amazing results in developing their country."
Putin said that his KGB past had helped his performance as president, saying: "Anything that we do, all this knowledge we acquire, all the experience, we'll have it forever and we'll keep that. And we'll use it somehow." He also pointed to that professional background to ridicule allegations of gangsterism, in particular from Republican presidential candidate, Marco Rubio.
"How can I be a gangster if I worked for the KGB?" Putin asked. "Come on. That does not correspond to reality."
Tags:news, business news financial news, australian news, live news
---
Global News see also….
Hajj stampede: Saudis face growing criticism over deaths
25 September 2015
Iran has led growing criticism of Saudi Arabia after at least 717 people died and 863 were injured in a….read more
---
Pope Francis begins tour of the US
23 September 2015
Pope Francis has begun his tour of the US, where he is expected to greet millions of American Catholics and….read more
---
Greece election: Alexis Tsipras hails 'victory of the people'
21 September 2015
Greece's Alexis Tsipras has said his left-wing Syriza party has a "clear mandate" after winning….read more
---
Syria conflict: Russia 'to continue Assad military aid'
15 September 2015
Russian President Vladimir Putin has pledged continued military support for Syria's Bashar al-Assad….read more
---
Australia PM Abbott faces challenge from Turnbull
14 September 2015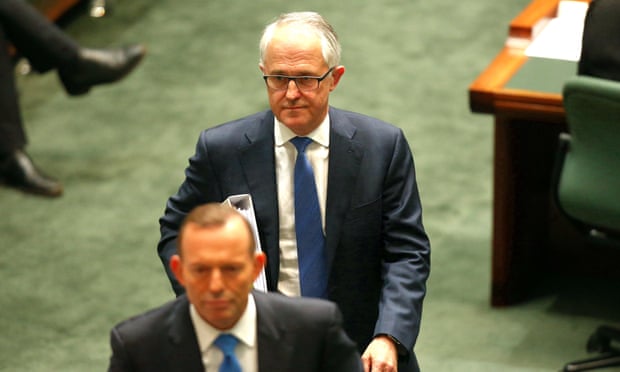 Australian PM Tony Abbott is facing a challenge to his leadership from senior cabinet minister Malcolm Turnbull….read more