14 October 2015
Tags:business, business news  financial news, business finance, small business websites
---
An Australian official has written an open letter to Morrissey and Brigitte Bardot to defend the decision to cull two million feral cats.
The British musician and French film star have both criticised the plan, but Threatened Species Commissioner Gregory Andrews said it was an essential move.
Morrissey has accused Australia of "taking idiocy just too far".
Mr Andrews said cats endangered more than 120 species and their cull would protect native wildlife.
"Our native species are simply not equipped to coexist with feral cats; they did not evolve alongside predators like the feral cat," he wrote in his open letter.
He said the plan, which will see two million cats killed over the next five years, has the support of major environmental organisations.
Morrissey has angrily attacked the scheme, calling the Australian government "essentially a committee of sheep-farmers who have zero concerns about animal welfare or animal respect".
"The cats are, in fact, two million smaller versions of Cecil the lion," he said, referring to the famous big cat killed by a US dentist in Zimbabwe.
In July, Bardot wrote an open letter to Environment Minister Greg Hunt, calling the plan "scandalous".
"This animal genocide is inhumane and ridiculous," she said. There is no word yet if either of the two have replied to Mr Andrews' letter.
---
Australia's feral cat problem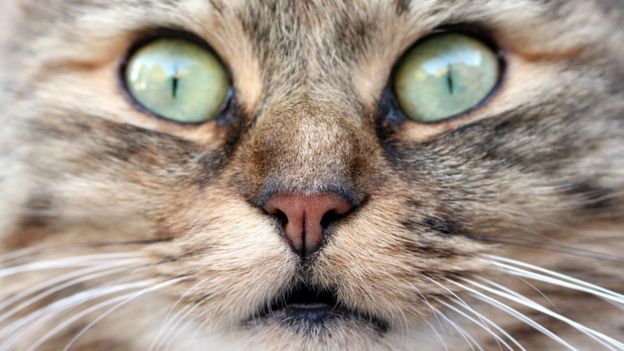 Cats arrived in Australia at the same time as European settlers – feral cat colonies became established by the late 1850s.
There are now an estimated 20 million feral cats across the country.
They prey on small mammals, birds, reptiles, amphibians, fish and insects – each cat kills around five animals a day.
Feral cats have been a major contributor to the extinction of at least 27 species and threaten over 120 more.p
Among the species lost are those such as the desert bandicoot and large-eared hopping-mouse, both unique to Australia.
Tags:business, business news  financial news, business finance, small business websites
Source: Australian government
---
Global News see also….
Syria conflict: Putin defends Russia's air strikes
12 October 2015
President Vladimir Putin has defended Russia's military operations in Syria, saying the aim is to….read more
---
Two die in two US university shootings
10 October 2015
Two people have died after two separate university shootings in Texas and Arizona, just hours apart….read more
---
Hillary Clinton voices opposition to Pacific trade deal
8 October 2015
US presidential hopeful Hillary Clinton has come out against the Trans-Pacific Partnership agreement championed….read more
---
US boy, 11, held for shooting dead eight-year-old neighbour
6 October 2015
An 11-year-old boy in the US state of Tennessee has been held on suspicion of shooting dead an eight-year-old girl….read more
---
France floods: 16 dead on Riviera after storms
4 October 2015
Violent storms and flooding have hit south-eastern France, killing at least 16 people with three more missing,….read more