25 October 2015
Tags:fashion, fashion style, women clothing, fashion for men
---
The model chats about being handed her wings.
"I was so excited that I cried! Tears of happiness, of course," Brazilian model Lais Ribeiro told Vogue UK. "I was shooting an editorial in Mexico and the team thought something bad had happened when they saw me crying… It was the opposite!"
"I'm still pinching myself. The best part of all is being able to have an even deeper connection with my VS family."
Though she's walked for the brand before, this will be Ribeiro's first VS show as an Angel.
Ribeiro is the only VS model to have pulled out of a show after being confirmed. In 2012 she was scheduled to walk but sprained her ankle during rehearsals. "That was a devastating experience, but I was so honoured to be included in the video the following year. I was touched by how kindly my VS family handled it and honoured that I was featured in such a beautiful manner."
The 25-year-old, who is based in New York, also spoke about what it's like to be a model and a mother: "Having a child changes everything, obviously. Yes, it's motivated me more to be the best person I can be and to be a true role model for him."
Ribeiro went on to say her son, who is seven-years-old, has started to realise her job is a little unusual, after having seen her on the cover of a magazine. "He actually doesn't really know what I do. When my Self story came out, he saw the pictures and asked if it was me… I said it was me and that it's my job and he replied, 'What? Are you famous or something?'"
Ribeiro also chatted about the other Angels, and who among the group she is closest to. "I've been shooting for VS for quite some time so over the years, I've built deep friendships with a love of the most recent Angels. I've always looked up to Adriana and Alessandra. I've also become very close to Behati, Candice and Jac because we've spent the most time together."
Ribeiro is the seventh Brazilian in the VS group, alongside other Angels Adriana Lima and Alessandra Ambrosio. "Brazilians share a love for great food. Besides a common language, Adriana, Isabeli, and Alessandra and I share a bond as mothers."
Tags:fashion, fashion style, women clothing, fashion for men
---
Fashion see also….
Which James Bond is the best-dressed?
24 October 2015
From Roger Moore's yellow all-in-one to George Lazenby's ruffle-fronted dinner shirt, and Sean Connery's slim suits,….read more
---
Kendall Jenner, Gigi Hadid And The Backstreet Boys Star In Balmain x H&M's Runway Show(Video)
22 October 2015
The 30-year-old designer has been expertly teasing the French fashion house's collaboration with fast fashion….read more
---
Tyra Announces End Of America's Next Top Model
19 October 2015
TYRA BANKS has revealed that the current series of America's Next Top Model, season 22, will be its final cycle….read more
---
I Auditioned For America's Next Top Model — and This Is What Happened
16 October 2015
I'm not sure how I first found it — a link click here, a forum scan there — but after spotting a casting notice….read more
---
Christopher Kane stripped bare
14 October 2015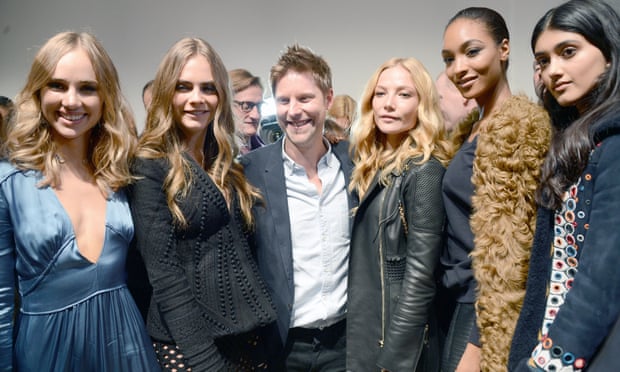 Christopher Kane is quoting Winston Churchill to me. This is not how I thought this interview would go….read more