20 November 2015
Tags:fashion, fashion style, women clothing, fashion for men
---
Celebrity hairstylist Jen Atkin is responsible for the tresses of the entire Kardashian family — and you know those ladies never have a wave out of place. But as it turns out, when it comes to her own hair, she's less ultra-glam Kim Kardashian and more easy, breezy Kendall Jenner.
"I'm all about low-maintenance hair," Atkin exclusively tells Us Weekly. "I love [styles] that save time and still look super chic."
Kim K.'s best hairstyles ever
Her favorite? One that involves nothing but duckbill clips and a spritz of product. "After I get out of the shower, I'll mist my hair with a sea salt spray, then push the hair up and place duckbill clips through the length of my hair,"Atkin shares.
In the meantime, she says, "I'll get ready, do my makeup, and answer emails. If I'm in a hurry, I'll run my blow-dryer over my hair, then take the clips out and scrunch for the perfect beach wave. And if I have time, I'll curl just a couple pieces around my face with my Harry Josh Pro Tools 2-in-1 Ceramic Curling Iron."
The best bobs in Hollywood
Want another #BusyGirlHack? Atkin, who also works with Chrissy Teigen andJessica Biel, has a trick to styling hair while working out. "When I'm heading to the gym, I'll put a deep conditioner or coconut oil through my ends, then braid my hair or put it in a bun," she says. "The heat from working out lets the oils soak in fully. All I have to do is rinse and I'm done!"
And last but not least, she has a style for all the jet-setting, long-haired ladies (and Star Wars obsessives) out there. "When I had long hair and would fly, I'd split my hair into two sections down the middle and gather each behind my ears, twist them away from my face, and pin them into Princess Leia buns, leaving the ends out and straight," she tells Us. "When I would land, I'd take the pins out and be left with nice, loose waves."
Tags:fashion, fashion style, women clothing, fashion for men
---
Fashion see also….
Gigi Hadid Now Has Short, Curly Hair: Should She Keep It?
18 November 2015
Although Gigi Hadid started out her day with her signature long, layered hairstyle, she ended it with a dramatically….read more
---
Victoria's Secret Fashion Show 2015
16 November 2015
They've arrived! The Victoria's Secret Angels descended upon New York City  and strutted their stuff for ….read more
---
Adriana Lima Thinks You Should Invest in This Kind of Brazilian Beauty Product
14 November 2015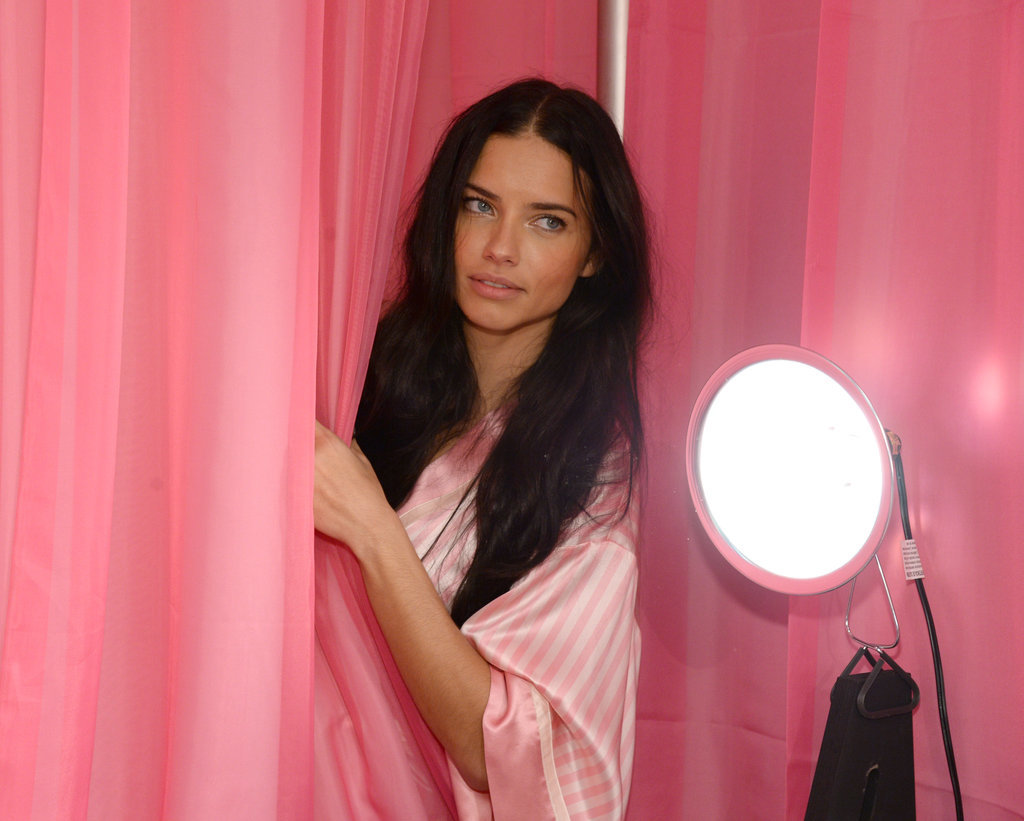 The Victoria's Secret Fashion Show taped on Nov. 10, and as we expected, our favorite Brazilian VS Angels killed it….read more
---
H&M's Balmain launch prompts scuffles on Regent Street (Video)
9 November 2015
Shoppers camped out for launch of high street brand's most hyped collaboration in London and tensions rose….read more
---
Bailey And Beckham's New Project
6 November 2015
BURBERRY'S Christopher Bailey may have worked alongside Romeo Beckham several times, but now….read more