19 December 2015
She went from bright young star to hot Hollywood property in 12 months flat: Jennifer Lawrence is the Girl….read more
---
Jennifer Aniston Has Bangs: See Her On-Set Hair Makeover!
17 December 2015
A bang-up job, indeed! Jennifer Aniston hit the Atlanta set of her latest film, The Yellow Birds,….read more
---
Kim Kardashian Is Donating 1,000 Pairs of Shoes — and She Announced It in the Sweetest Way
14 December 2015
Yeezy Boosts are sitting pretty at the top of holiday wish lists all over the world — butKanye West has….read more
---
10 December 2015
JARED LETO has publically apologised to Taylor Swift  after derogatory comments he made about the singer….read more
---
Hayden Panettiere Chops Off Her Hair: It's "Like Getting Rid of Metaphorical and Literal Dead Ends"
5 December 2015
There she is! Hayden Panettiere showed off her new haircut via Twitter on Friday, Dec. 4, updating her fans….read more
---
Pirelli calendar goes with less steam and more jokes for 2016
1 December 2015
Annie Leibovitz opts for natural and effortless style in portraits of Serena Williams, Yoko Ono, Amy Schumer….read more
---
Kim Kardashian Remembers That Time When She Dressed Up as Posh Spice: Photo
27 November 2015
We wonder what Victoria Beckham will make of this! Kim Kardashian shared a funny photo on Instagram….read more
---
Adele eyeliner and no cleavage: the 2015 party dressing rules
25 November 2015
The trick is to look like you came straight from work. Keep your hair 'stravy' – and your coat on….read more
---
Top 10 Highest Paid Models of 2015
21 November 2015
Modelling is a tough industry that keeps the people involved on their toes. But it can be highly rewarding too….read more
---
Kardashians' Hairstylist Jen Atkin Dishes Three Easy Hairstyles for On-the-Go Ladies
20 November 2015
Celebrity hairstylist Jen Atkin is responsible for the tresses of the entire Kardashian family — and you know….read more
---
Gigi Hadid Now Has Short, Curly Hair: Should She Keep It?
18 November 2015
Although Gigi Hadid started out her day with her signature long, layered hairstyle, she ended it with a dramatically….read more
---
Victoria's Secret Fashion Show 2015
16 November 2015
They've arrived! The Victoria's Secret Angels descended upon New York City  and strutted their stuff for ….read more
---
Adriana Lima Thinks You Should Invest in This Kind of Brazilian Beauty Product
14 November 2015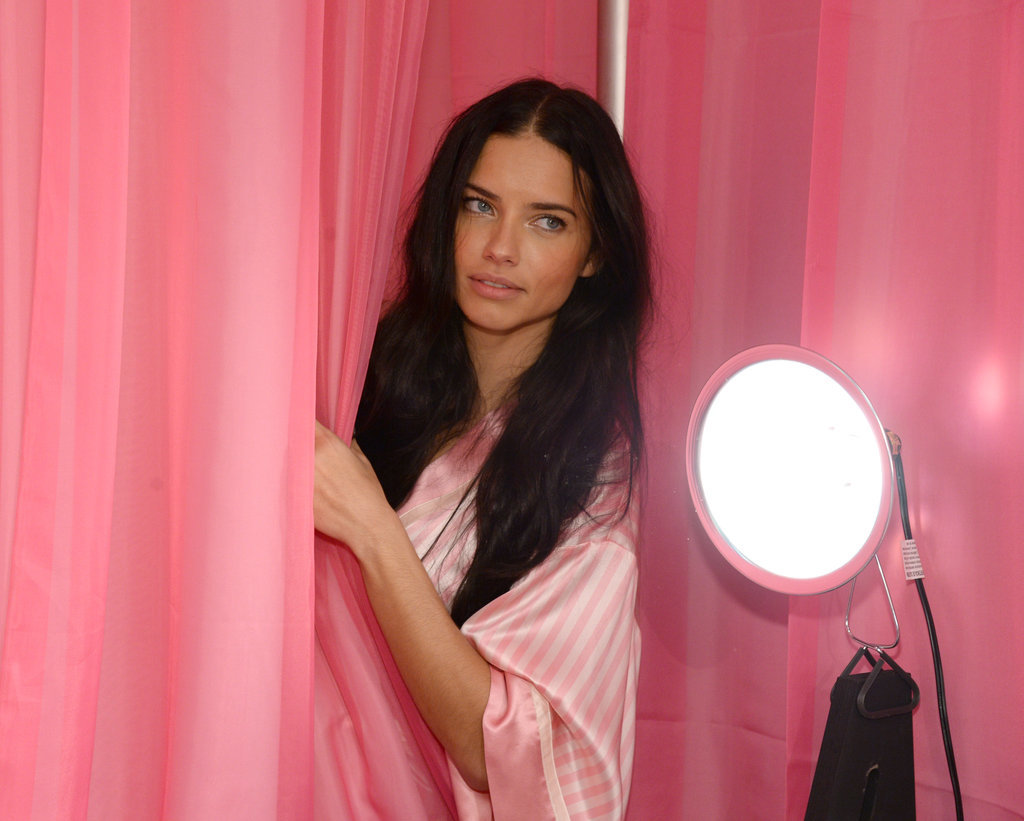 The Victoria's Secret Fashion Show taped on Nov. 10, and as we expected, our favorite Brazilian VS Angels killed it….read more
---
H&M's Balmain launch prompts scuffles on Regent Street (Video)
9 November 2015
Shoppers camped out for launch of high street brand's most hyped collaboration in London and tensions rose….read more
---
Bailey And Beckham's New Project
6 November 2015
BURBERRY'S Christopher Bailey may have worked alongside Romeo Beckham several times, but now….read more
---
This Is What a $2 Million Bra Looks Like
4 November 2015
The Fireworks Fantasy Bra will be featured at the brand's annual fashion show.Victoria's Secret recently unveiled….read more
---
Celebrities Wearing H&M Prove That They Are Mere Mortals, Just Like Us
3 November 2015
Whenever a celebrity walks the red carpet wearing fancy designer labels they can barely pronounce,….read more
---
Gigi Hadid Screams, Cries After Being Cast In the Victoria's Secret Fashion Show: It's "Been a Dream of Mine Forever!"
30 October 2015
Gigi Hadid's dreams are coming true! The emerging supermodel received an invite to walk in the Victoria's Secret….read more
---