13 July 2015
The famous actor has two sons and he"posted them".
Rob Lowe got married to Cheryl in 1991 after they had met for the first time on a blind date in 1983  – and met again later in 1989.
The couple with two sons, Matthew 22 year old and Owen 20 year old.
The 51 years old star posted his older son on Twitter, who, as shown he has also a "baby face" as his father.
This is Matthew
With my boy @RealMatthewLowe backstage at @nerdist #SDCC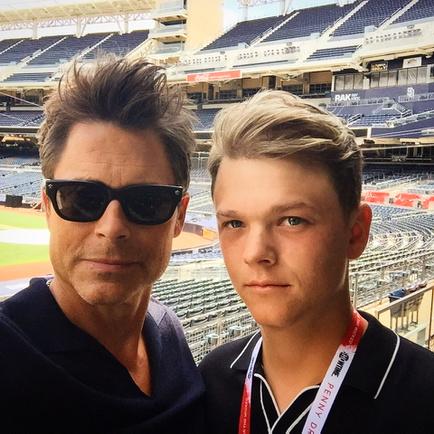 and this is Owen
 I know I'm a day late, but one more obligatory Father's Day post won't hurt anyone. Really love this guy tons.
#DadBods
Instagram